~ Congratulations Class One ~
We won the attendance award for March 2017.
We hope you have all had a lovely Easter Holiday and are ready to come back to school.  This term our topic is called Whatever the Weather and we will be talking about the weather on a daily basis! We will also be learning about climate in different parts of the world, including countries near the Equator and the North and South Pole.
Later in the term Year 2 will complete their statutory assessment tests in reading and maths. The results will form part of our ongoing teacher assessment as children leave KS1 and move into KS2 after the summer. Writing is continually assessed and moderated throughout the year. It is important that children are in school every day to enable them to succeed as learners. Daily reading, regular writing activities and completion of the abacus maths tasks at home will support your child's learning.
Children in Year 1 continue to be taught phonics daily to ensure they have learnt all the sounds they need to become successful readers. This will prepare them for the Read Write Inc programme in spelling which begins in Year 2. They will complete the phonics check in June. Please read with your child every day and practise the sounds in your child's reading diary, spotting those sounds in words they are reading. There are many phonic games online and if you are not sure how each sound is pronounced then visit OxfordOwl for parents and there are videos and games to help you support your child.
As always, if you have any questions do not hesitate to pop in and talk to myself or Mrs Lappin. Weekly overviews will be posted each week so that you can see what the children are learning in school.
See below photos from our trip to Roves Farm.
We performed the poems we wrote, adding actions and percussion.
We acted out different things we might do in different types of weather. Can you guess what the weather is in each picture?
Wednesday was Science Day and EYFS and KS1 made Seedy Socks. First we put on a clean white sock over our shoe. Then we ran around the field to collect seeds on the bottom of our socks. Next we filled the socks with soil and left them outside to grow!
We have been making arrays in Class1 and recognising that repeated addition can be written as a mulitiplication number sentecne.
We all loved opening the story box and finding a sticky note to write down our favourite part of the Story Museum trip.
Gymnastics at Bartholomew – 
              We explored the museum. One section was themed around animal stories. With our story tubes we looked, listened and smelt our way around the different places to see. We sat at the Mad Hatter's Tea Party table and bravely went through the wardrobe into Narnia. After that we went into a story telling room and listened to the story of Anansi the Spider.
        We then planned a new adventure for Anansi the Spider, we thought about the different characters in the story and that all stories have problesm that are usually resolved at the end. We brought back our story planning notes so that we can write our stories at school. Then we listened to a story and learnt some story telling skills
This week we have been learning about fractions. We can halve and quarter shapes.
We listened to the beginning of a story and then imagined the little boy's bedroom and why it was his favoutite room in the house. In the hall we mapped out his room and labeled it. Some of pretended we were the little boy and spoke in role.
We had a fabulous Paddington Bear Day. Everyone remembered their teddy bear. We wrote labels and brilliant descriptions of our teddies. Then we worked together to print some London Landmarks and finally made and ate marmalade or honey sandwiches.
Here we are eating the bread we made.
Fire fighter Brown came and talked to us all about the difference in fire fighting in 1666 and in the present day.
We all worked on an individual part of a huge picture showing The Great Fire of London. Pop into the hall and take a look at the finished peice of art.
Here we are writing our factual statements about The Great Fire of London.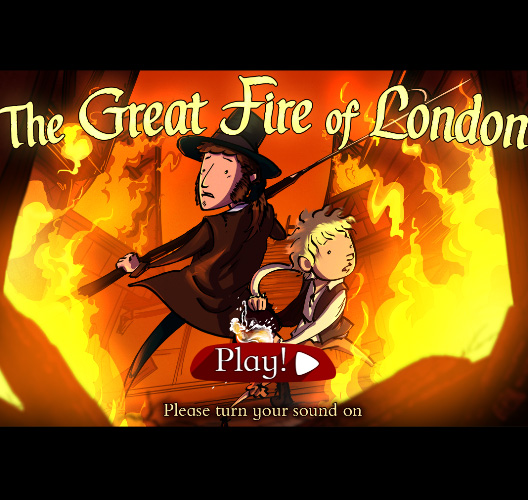 Play The Great Fire of London game www.fireoflondon.org.uk/game/
Below is a sneak preview to our nativity…
Helping to finish the backdrop for the nativity It's a Baby.
Here we are sitting ready to start and very excited to be wearing our costumes.
The narrators are ready to tell the story…
Our three Innkeepers are very busy on a special night…
 Mary and Joseph
 Here we all are…..
The children have written some wonderful descriptions of the wolf, thinking carefully about their vocabulary so that the reader can picture the wolf in their mind.
The Year 2 children were challenged to find 10more/less and 1 more/less than a number.
This week the Year 1 children learnt how to count and write using ordinal numbers, e.g. 1st, 2nd, 3rd…
Pippa Goodhart came to visit. She shared stories she ahd written and gave us some story writing ideas. She loved our display based on You Choose and took a photo to send to the illustrator Nick Sharrat. Some of us were lucky enough to have a book signed by her at the end of the day.
The Year One children have been partitioning 'teen' numbers and learning that a teen number is made up of one 10 and some 1s.
 We read a story called Leaf Man and then discussed Autumn and all the signs of Autumn we could see outside. We talked about evergreen and deciduous trees. Then we went outside and gathered leaves and conkers to make our own leaf Men. We used all our Autumn ideas to write a class poem.
We looked carefully at some real ammonites and then drew our own.
Here we are making our story map hats based on Handa's Surprise for Harvest Festival. We learnt a song with EYFS and performed in church.
We acted out a scene from the story Stone Girl, Bone Girl. We all spoke a line as the character we were playing.
The Year 1 children have been working with numbers to 20. They have ordered numbers, started to learn that 'teen' numbers are made of 10 and some 1's. They have also all practiced their number writing.